Information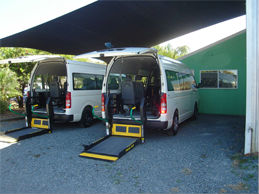 Locations
Wheelies Van Rentals services Sydney, Brisbane, Melbourne ,Gold Coast,Cairns and Hobart regions with vehicles delivered to selected airports,collection points and rail stations.Home delivery is also available in most cases Our depots are located at
Sydney -Wheelies Van Rentals Sydney, Domenics Place, Grasmere
Gold Coast/ Brisbane -Wheelies Van Rentals Gold Coast, 10 Demand Ave, Arundel, QLD 4214
Cairns -Wheelies Van Rentals Cairns, Keeble Street, Stratford
Melbourne -Wheelies Van Rentals Melbourne, 16 Tullamarine Park road, Tullamarine
Hobart -Wheelies Van Rentals Hobart, Balanada Street, Lauderdale
Hires commencing from our hire depots do not have delivery fees and drop fees etc. Airports,rail stations and home delivery in Metro areas are charged a $100.00 delivery/drop charge in each direction. Choose your required city below for detailed information on services
Airport Services.
Teminal to terminal service is available at Sydney, Brisbane, Melbourne,Cairns, Hobart and Coolangatta airports. See the link above to each area for details
Business Hours
Monday-Friday 0800 to 1630.Or by special arrangement. Flights can be met 7 days a week.
Rental Plans
Refer to each location shown above for rental rates and vehicle types in each location.
Reservations
Reservations can be made by completing the e-mail form on the "Contact Us" page or by calling our reservations office.A confirmation number will be provided to you once we have received your reservation request. Reservations may be amended at any time after confirmation at no charge. Cancellations may be made up to 14 days in advance of hire with no fee. Cancellations made within 14 days of vehicle collection are subject to loss of deposit
Insurance
Vehicle hires are covered by comprehensive insurance against accident damage,theft,fire,third party personal injury and damage. Excess on the insurance is $1,500 per claim. Many travel insurance policies provide extra cover for excess payments. Check your travel cover carefully on this point.
Optional Excess reduction Insurance
Excess reduction to $500.00 p, hire is available with a payment of $9.95 p. day incl GST
Full terms and Conditions
Click here for full Terms and Conditions - (Pdf 8 pages 2.53 MB)
Kilometre allowance
A 250 kilometre allowance per day is included with standard rates shown on this website.Excess kilometres are charged at the rate of 0.50 cents per kilometre
Drivers/Age restrictions/Additional Drivers.
All drivers must be 25 years with a full licence and a clear driving record.Max driver age is 75. Additional drivers may be added to the rental agreement.An extra fee applies- see rental plans.
Payments
Payment of hire charges must be by major credit card.We accept Mastercard or Visa only .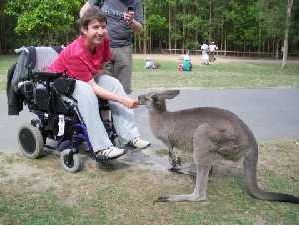 No Smoking
A non smoking policy applies in all vehicles. Wheelies Van Rentals reserves the right to charge for vehicle deodorising if necessary at the end of a hire should vehicles have smoke affected interiors.
Vehicle Collections
A valid drivers licence or International licence plus credit card are required at the time of hire. Additional drivers must also present their licence at the time of hire.
Vehicle Dropoff / Refuelling
Vehicles should be refuelled prior to returning to the depot and checked to ensure all personal belongings are removed. Should a fuel top up be required this will be charged to customers credit cards at the end of the hire.
Geographic limits
All hires must be returned to our depot or airport dropoff point at the end of the hire. One way hires are available however a reposition fee will apply.Check at the time of reservation.

In Australia vehicles may be driven within Queensland, NSW, ACT ,Victoria, South Australia, Melbourne and Tasmania only and may not be taken to the Northern Territory or Western Australia. Vehicles may not be taken to Fraser Island, Stradbroke Islands, Moreton Island or used north of Port Douglas in QLD or used on 4WD tracks and unsurfaced roads.
In the event of an accident/Breakdown.
Notify the police if any injury accident or accident causing damage to other vehicles immediately. Also contact us at Wheelies Van Rentals to advise of details. In the unlikely event of breakdown full 24 hour roadside assistance is available from motoring organisations. This is covered under your rental plan.
GPS-portable
GPS navigation systems are available for hire to make your journey hassle free. Cost is $5.00 per day. Please advise at the time of reservation if this service is required. You may also bring your own GPS system to plug into the vehicle.
Child Restraints
Restraint points for child seats are included with each vehicle by law.You can provide your own child seat or hire one from us at the rate of $5.00 p.day. Please advise at the time of reservation if a seat is required. Baby capsules are not available for hire and must be supplied.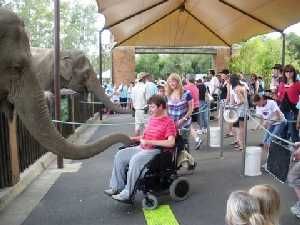 Disabled Parking
All vehicles are equipped with a Disability Parking sticker to allow you to make use of preferential parking bays during your hire.
Vehicle refuelling
All vehicles are delivered fully fuelled and should be returned full at the end of the hire. Additional fees will be applied for refuelling if this is required at the end of a hire
Toll roads in Melbourne and Sydney
Hirers are responsible for paying tolls incurred while driving the vehicles. To setup a temporary toll account in Melbourne please visit "CityLink.com.au" and choose a "Melbourne Pass". In Sydney visit "Roam.com.au" and purchase a "Visitors E Pass ". This can be done before or within 3 days of a hire start.Hirers should note that a $50.00 fee will be charged for each toll that remains unpaid requiring Administration staff attention.